Meath Enterprise Week 2015 – Speaker Profiles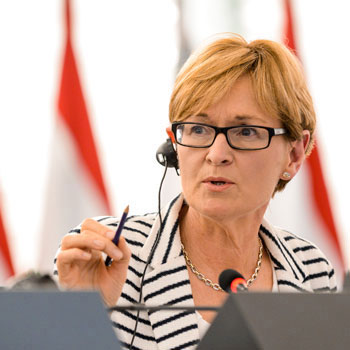 Mairead McGuinness MEP – Vice-President of the European Parliament
Mairead McGuinness MEP is Vice-President of the European Parliament. In May 2014 Mairead was elected to the European Parliament for the third time.
She is an agricultural economist, working on the future shape of agriculture and rural development, global development policy, the environment, public health and food safety and security.
Mairead is a member of the Parliament's Agriculture and Rural Development Committee and a substitute on the Parliament's Environment Committee.
She was lead negotiator for the EPP, the largest political grouping in the Parliament, on the reform of the CAP. In this role she successfully fought against substantial cuts to the CAP budget.
She authored a major report for the Parliament on the future of the Common Agricultural Policy and Global Food Security. Currently, Mairead is authoring the Agriculture Committee's opinion on unfair trading practices in the food supply chain, an area that Mairead has a particular interest in.
As Vice-President, Mairead has responsibility for the Parliament's scientific research body – STOA, which aims to bridge the gap between the scientific community and policy-makers.
In recognition of her achievements in agriculture and food science Mairead received an alumni award from University College Dublin in 2014. Mairead was voted MEP of the Year for agriculture in 2011.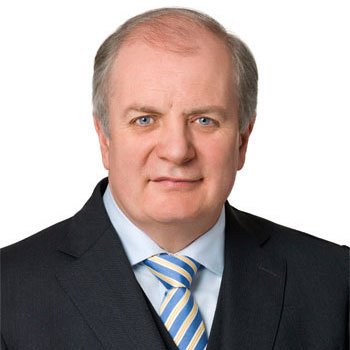 Gavin Duffy
Gavin Duffy is widely known as one of the business mentors and investors on Irish televisions Dragons Den. As a professional communications trainer, Gavin has been training senior executives and company CEO's who have to face the media for over 25 years.
A regular radio commentator on business and the economy, Gavin is an acknowledged expert in media coaching and business development. As a broadcaster and journalist who has worked at the very top he has a unique understanding of the ever evolving media landscape and the ability to be able to bring the best out of spokespersons he coaches. A passionate and committed business coach, he delivers regular training modules with Mediatraining.ie.
His career in communications and entrepreneurship started at age seventeen, with his setting-up of a pirate radio station in County Meath. The first presenter of the RTE televised business programme, Marketplace, Gavin later won the franchise for a regional radio station LMFM, which he developed until sale to UTV in 1990's.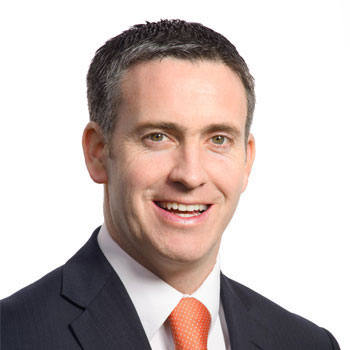 Minister Damien English
Aged 37, Damien English is a Fine Gael TD for the constituency of Meath West. He is currently Minister for Skills, Research and Innovation. His work as Minister covers two key Government Departments; the Department of Education and Skills and the Department of Jobs, Enterprise and Innovation.
His role in Government brings together industry and education in key areas to ensure that we get the best results for the Irish economy. He is focused on developing the apprenticeship system in Ireland, expanding the Further Education and Training sector, launching a new Science and Innovation strategy which is focused on sustaining future economic growth through the Higher Education Centres, the research centres and businesses based in Ireland. He is an advocate of the Boyne Valley Food Hub for Co. Meath.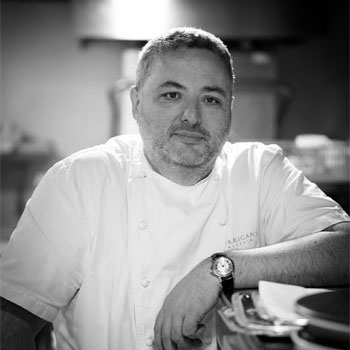 Richard Corrigan
Richard is the Michelin star chef/owner of Corrigan Restaurants, which operates Bentley's Oyster Bar & Grill, Corrigan's Mayfair in London and Bentley's Sea Grill in Harrods, London. In addition to wowing the London food scene, Richard has cooked for the Queen twice, British Airways Concorde and is the Chef's Alliance Spokesperson of the Slow Food Movement. Lauded as one of the greatest chefs of his generation (having won 3 AA restaurant of the year awards), he has received praise from some of the fiercest food and restaurants critics in the land. Richard's culinary career, in brief, spans several years in the Netherlands, head chef of Mulligan's in Mayfair in London and his first Michelin star, awarded to him when he was head chef of Fulham Road in Fulham in 1994, also in London.
Richard went on to open Lindsay House in Soho, London, and won a Michelin star there in 1997. He then bought and refurbished Bentley's in 2005, an oyster and seafood restaurant just off Piccadilly. He went on to open Corrigan's Mayfair in 2008, Bentley's Sea Grill at Harrod's was his next venture in 2012 and most recently, in 2013 the Virginia Park Lodge. On screen, Richard is known for being crowned winner of the Great British Menu, no less than three times. He also won the Great British Waste Menu, and was one of the 3 chefs who have appeared on Great British Budget Menu. Richard is the author of three books: The Richard Corrigan Cookbook: From the Waters and the Wild; The Clatter of Forks and Spoons; and Cookery School (which accompanied the Channel 4 television programme of the same name). He is currently writing his next book, due for publication in Spring 2016.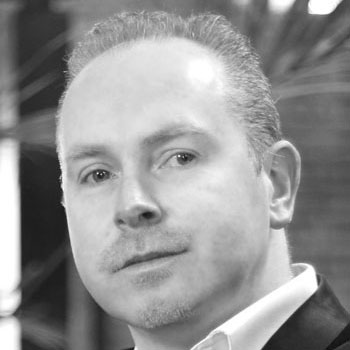 John Kennedy
Editor John Kennedy is an award-winning technology journalist. He joined Silicon Republic in 2002 to become the fulcrum of the company's news service He was recipient of the Irish Internet Association's NetVisionary Technology Journalist Award 2005 and siliconrepublic.com has been awarded 'Best Technology Site' at the Irish Web Awards seven times.
In 2011 he received the David Manley Award commending him for his dedication to covering entrepreneurs. His interests include all things technological, music, movies, reading, history, gaming and losing the occasional game of poker.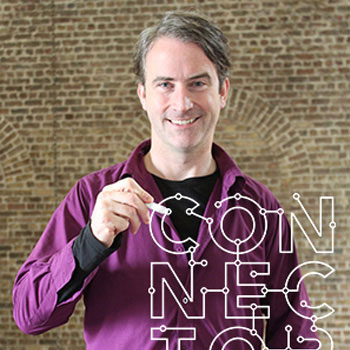 Conor Lynch – CEO, Connector.ie
Conor has over 17 years online marketing experience gained through working with a wide range of organisations including many global brands like Sony, Allianz, Benecol, Coca-Cola and numerous SMEs and start-ups.
He founded Connector as a creative digital laboratory for disruptive product ideas with brands including DigitalFood.ie, Connector.Cafe, SocialMedia.ie and TheSnapys.com
He is an honours graduate of DIT, Trinity College and the UCD Michael Smurfit Business School. Awards include Irish Internet Association's 'Best Use of Social Media' and was also voted the IIA 'Internet Marketer of the Year'.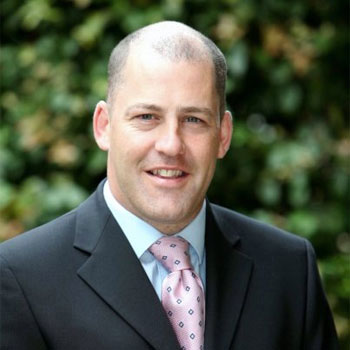 Brian Purcell
Brian Purcell is best remembered as one of the two stern tough talking judges on TV3's award winning hit programme The Irish Apprentice. He is a well known broadcaster and columnist as well as running his own Public Relations company Big Picture Communications where he helps multinationals and SMEs with all their communications, political lobbying and media relations needs.
Brian is also a founder of Ireland's newest exciting and most innovative food website Savour.ie which harnesses the talents of the countrywide community of food bloggers in Ireland.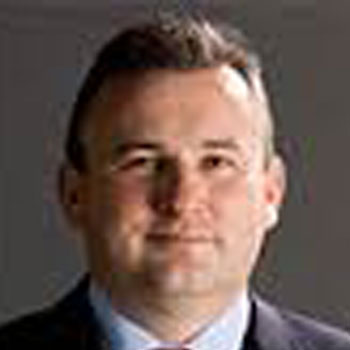 Micheal Doyle
Micheal Doyle has over 27 years experience in the financial services industry. In 2013 Micheal was appointed Head of AIB's Business Centres in Ireland and responsible for Irish SME companies with turnover ranging from €3m to €60m.
Micheal started his career in the retail network of AIB and went on to join AIB Corporate Banking in 1996 to manage a portfolio of AIB banked multinational clients together with a number of large quoted and private domestic companies. Micheal holds a Degree in Financial Services and MSC in Technology Management from UCD. He is also a member of the Institute of Bankers in Ireland and a Qualified Financial Adviser.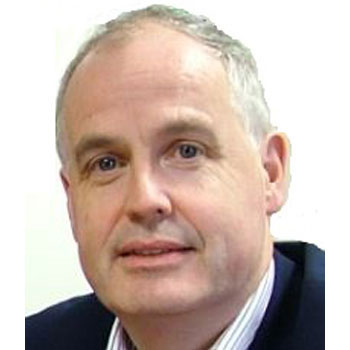 John Cunningham
John Cunningham is Managing Director of Epicom Food Limited based in the Enterprise Centre in Navan.
John is a qualified Industrial Engineer and has worked in the electronics, packaging and industrial services sectors before setting up Epicom in 1999 with Tom McDonnell.
Epicom is a specialist food manufacturing company. It manufactures private label dairy based foods and breakfast cereals for local and international markets. Epicom has grown substantially over the last four years and now boasts its own in-house R&D facility where it is focused on developing products specifically for international markets.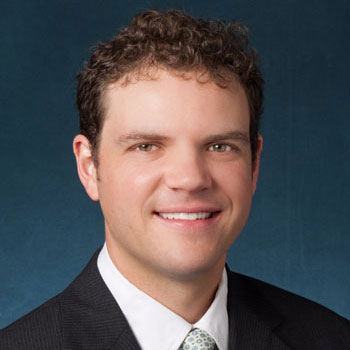 Dane Stangler
As vice president of Research and Policy at the Ewing Marion Kauffman Foundation, Dane Stangler serves on the Foundation's senior leadership team and leads a staff of more than twenty economic research analysts and senior scholars who are conducting or funding hundreds of studies on entrepreneurship and youth education. An avid writer, Stangler has written dozens of op-eds, guest columns, and blog posts for national news outlets, including The Wall Street Journal, Inc.,The Hill, Real Clear Politics, and Huffington Post, and is a regular blogger on Forbes.com. He also is frequently quoted in news stories in these outlets as well as on broadcast news outlets, including CNN, Fox News, CNBC, and Bloomberg. Charged with creating new knowledge about entrepreneurship, Stangler is the author of several research reports on what drives economic growth in an entrepreneurial economy. With the goal of translating research into real-world implications, Stangler engages with policymakers at the national, state, and local levels. He has spoken at the U.S. Conference of Mayors annual conference and at National Governors Association events, and testified before the Joint Economic Committee of the U.S. Congress. He also presented testimony before the U.S. Senate Special Committee on Aging and the Senate Committee on Small Business and Entrepreneurship on the advantages of senior entrepreneurship.
Stangler has been a featured speaker at meetings and conferences around the world, including at the White House's annual Global Entrepreneurship Summit, the Inc. 500/5000 annual conference, the National Association of Business Economics' policy summit, and the Global Entrepreneurship Congress.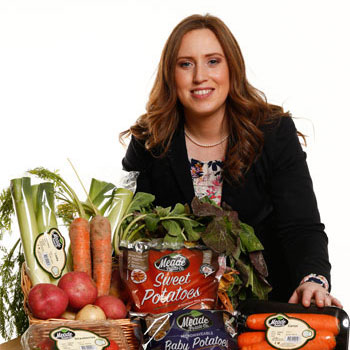 Eleanor Meade, Business Operations Manager – Meade Potato Company
Eleanor joined the family business in recent years having spent a decade working in various accounting and taxation roles in the private and public sectors. She joins the next generation and together they lead a team of over 240 people at their family farm and food production facility in Lobinstown, Co. Meath.
Meade Potato Company grow, pack and deliver a number of fresh produce lines in the potatoes, fruit & vegetable categories to retail stores nationwide. The business has recently taken the natural step of launching Ireland's only home grown frozen chips onto the Irish market. The agri food business already offers premium quality Irish potatoes for their fresh range and this knowledge and expertise is now transferred into the frozen aisle.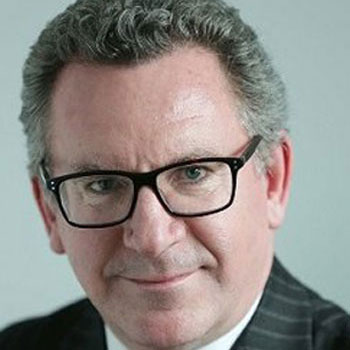 Mark O'Connell
Mark O'Connell is CEO and founder of OCO Global. Mark has a First Class Honours degree from University of Ulster and a Masters from Lancaster University. Mark also gained a Licence in Sciences Economiques from Universite de Caen and speaks fluent French.
Prior to establishing OCO Global in 2001, Mark previously worked in PwC strategy consulting in Ireland. Mark has over 25 years of experience working extensively in trade and foreign investment attraction in Europe, Asia and North America and has cultivated in-depth networks, and knowledge of doing business in these areas. Strategy work overseas has included investment attraction, market entry, acquisition support, distributor searches, corporate location and offshore investment evaluation.
Mark is also regularly cited as an FDI expert in leading publications such as the Economist, Wall St Journal and Financial Times and is a board member of the International Economic Development Council.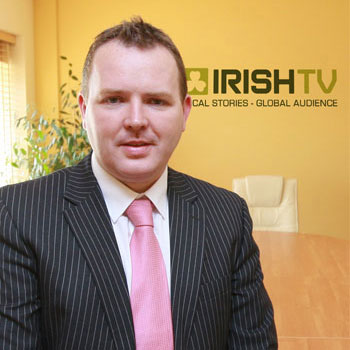 Pierce O'Reilly
Pierce O'Reilly is Founder and CEO of Irish TV, Ireland's first ever International TV channel. Irish TV is a local digital TV platform that broadcasts the stories of ordinary people and communities to a worldwide audience.
Pierce has vast experience in the digital media industry having worked across all media sectors from TV, Print and Radio. His passion and vision for the television sector has resulted in Irish TV becoming the fastest growing digital TV platform in Ireland with offices in 5 countries.
Pierce was instrumental in securing an investment of €15 million euros for Irish TV in 2014 which has resulted in the creation of 150 jobs in the digital media industry in Ireland. Pierce is currently overseeing a multi-million dollar deal that will see Irish TV broadcast across America in 2016 giving local Irish businesses and communities a global TV platform to tell their stories.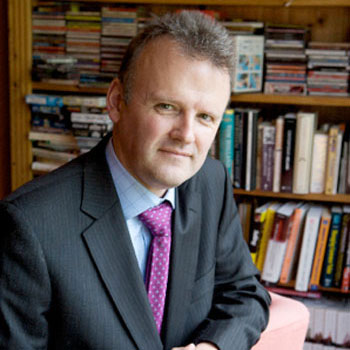 Keith Finglas
Keith is an experienced programme manager and team leader, used to managing and delivering scopes around strategy, routine objectives and crisis situations – or what one client called 'living in the middle of gory messes'. He helps teams do projects better, either by improving their solution definition via Design Thinking or their delivery execution through good project management skills, processes and behaviours.
After working in Europe, U.S.A., South America, Middle and Far East for G.E. (U.S.A.), Guinness U.K. and, finally, Intel Ireland, Keith set up Innovation Delivery in 2007 with his business partner, Christine Kurjan, a Stanford Graduate and veteran of IDEO. They now help companies and organisations develop their innovation management capabilities.
A co-author of an Intel paper on innovation in software development, Keith has a strong interest in education. Innovation programmes started by IDL in Ireland have seen over 2,000 participants complete their courses over the last 7 years at postgraduate and undergraduate level in fields such as Financial Services, ICT, Food, Biopharma, Medical Technologies and Social Innovation.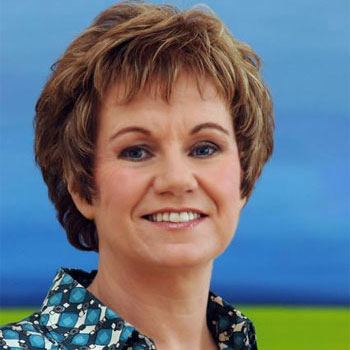 Jackie Maguire
Jackie Maguire is Chief Executive of Meath County Council having been appointed Meath County Manager in June 2013.
Jackie commenced her Local Government Career in 1981 with Meath County Council, being promoted to Head of Finance in 2000 and Director of Services in 2003. She Served as County Manager for Leitrim County Council from 2006 to 2013.
Jackie has a Diploma in Financial Management and a Masters in Project Finance/Venture Management.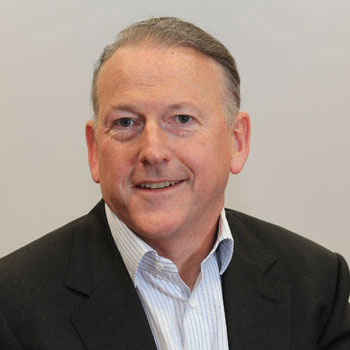 John Harkin
John Harkin (47) is Chief Executive Officer of the Boyne Valley Group.
Boyne Valley manufactures and distributes a wide range of well known Irish brands. It has market leading positions in such diverse categories as Boyne Valley Honey, Don Carlos Olive Oil, Killeen Refuse Sacks and Killeen Cloths and Scourers.
In 2012 Boyne Valley acquired the Irish Brands of Premier Foods. The acquisition of the McDonnells, Erin, Chivers and Gateaux Brands consolidated Boyne Valley's position as market leader in the branded ambient food and non food categories in the Fast Moving Consumer Goods Sector (FMCG).
Boyne Valley's head office is located in Platin, Drogheda, Co Meath. Boyne Valley employs approximately 250 people in the Meath/Louth Area and operates from four sites in the Drogheda environs.
From 2000 to 2006, John was General Manager of Punch Industries, a leading manufacturer of shoe care, fabric care and laundry aids and prior to this held various commercial and operational roles with Kerry Group and Horgans of Mitchelstown.
John was educated in St Patricks Classical School Navan and studied Agriculture in Ballyhaise College and then went on to study Agri Business and Farm Management in both Ireland and the United Sates.
John lives in Meath with his wife Geraldine and their four children.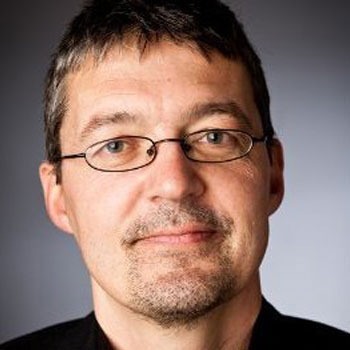 Ron Immink
Ron is a father of two, business book geek, entreprenerd, author, CEO of Bookbuzz and co-founder of www.smallbusinesscan.com and founding director of Strategy Crows. All these companies combine social media, narrative, story telling, dialogue learning, collective wisdom, peer-to-peer and social learning with achieving business success.
His books about entrepreneurship, business planning and strategy for SMEs have sold over 125,000 copies across Ireland and the UK.
Ron is entrepreneur in residence of the Innovation Academy in UCD, the Irish coach for ClimateLaunchpad, a business development expert for the EBRD and on the panel of experts in entrepreneurship for the OECD.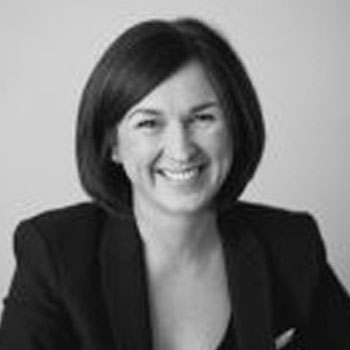 Lorraine Murphy
Lorraine Murphy offers bespoke business training to assist entrepreneurs, their business and their staff. With over 15 years' experience working in adult education and training, Lorraine has achieved great success in coaching individuals and organisations to achieve personal, professional and commercial success. Lorraine's ethos is simple – to help – by heightening awareness of existing skills & resources she will help you and your staff identify the strategies needed to succeed. Lorraine's ethos is to unearth the hidden potential within businesses.
Lorraine has worked with people from varied backgrounds and ethnic groups in Ireland, Europe, Australia and Asia on discovering their goals and determining the correct steps to attain it. Her aim is to create a safe environment for career and self-exploration, and then to offer powerful support and direction so that real results are achieved.
Lorraine is an advocate for networking and has a specific interest in supporting Women in Business and Female Entrepreneurs. She runs workshops and seminars to help women overcome some of the challenges they face in developing and growing a business. She is a mentor with the Louth & Meath LEO. She is president of Network Louth Meath and is also member of council on Drogheda & District Chamber of Commerce. Lorraine was recently awarded the Global Essence Entrepreneur Award 2015.
Lorraine Murphy Coaching & training is based in Slane Co Meath.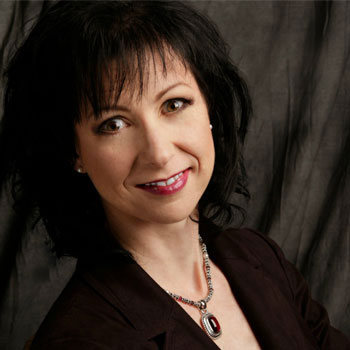 Fiona Ashe
Fiona Ashe is an award-winning video director, copywriter and digital marketer. She specialises in helping companies to create outstanding content for their websites and social media profiles.
Fiona has specialised in video production throughout her entire career. She holds qualifications from the New York Film Academy and the University of Southern California. She has extensive experience in directing, writing, storytelling, visual structure, camerawork and editing. She is also a renowned presentation coach and is excellent at relaxing people in front of the camera. She achieved success with a viral video.
Fiona graduated from Dublin City University with an Honours Degree in Communications Studies. During her career, she worked as a broadcast journalist for ten years in both television (TV3) and radio (Today FM).
Fiona has extensive experience of writing copy for websites, press releases, and social media profiles. She is an award-winning screenwriter, who brings that storytelling expertise to her copywriting.
Fiona is a very experienced and highly sought-after digital marketing trainer. She teaches online video, copywriting, content creation, digital strategy and business writing through Irish Times Training. Through Fáilte Ireland, she taught hundreds of tourism businesses to create compelling content. Other training clients include the Irish Internet Association and UCD Michael Smurfit Graduate Business School.
Her digital agency, FlasheForward Communications, won the Best E-Business Award at the Drogheda Chamber of Commerce Business Excellence Awards 2011/2012. Fiona provides video production, copywriting, and digital marketing services to SMEs; as well as in-house training on digital marketing and content creation for companies.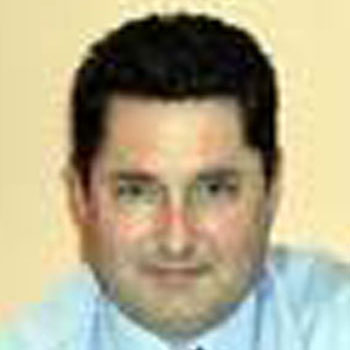 Michael Brougham
Dr Michael Brougham is the Regional Director for Enterprise Ireland in the Eastern and Midlands Region, the largest region in Ireland in population terms.
Having worked in many roles in Enterprise Ireland, Michael has particularly been involved since 2001 in designing entrepreneurial development programmes. This includes the current New Frontiers programme which helps 140 entrepreneurs annually with the development of their investible business plan. Dr Brougham has also worked in Industry both in an MNC and a start up.
A graduate of NUI Galway with a PhD in Biotech and 4 years postdoctoral experience in the University Of Florida.